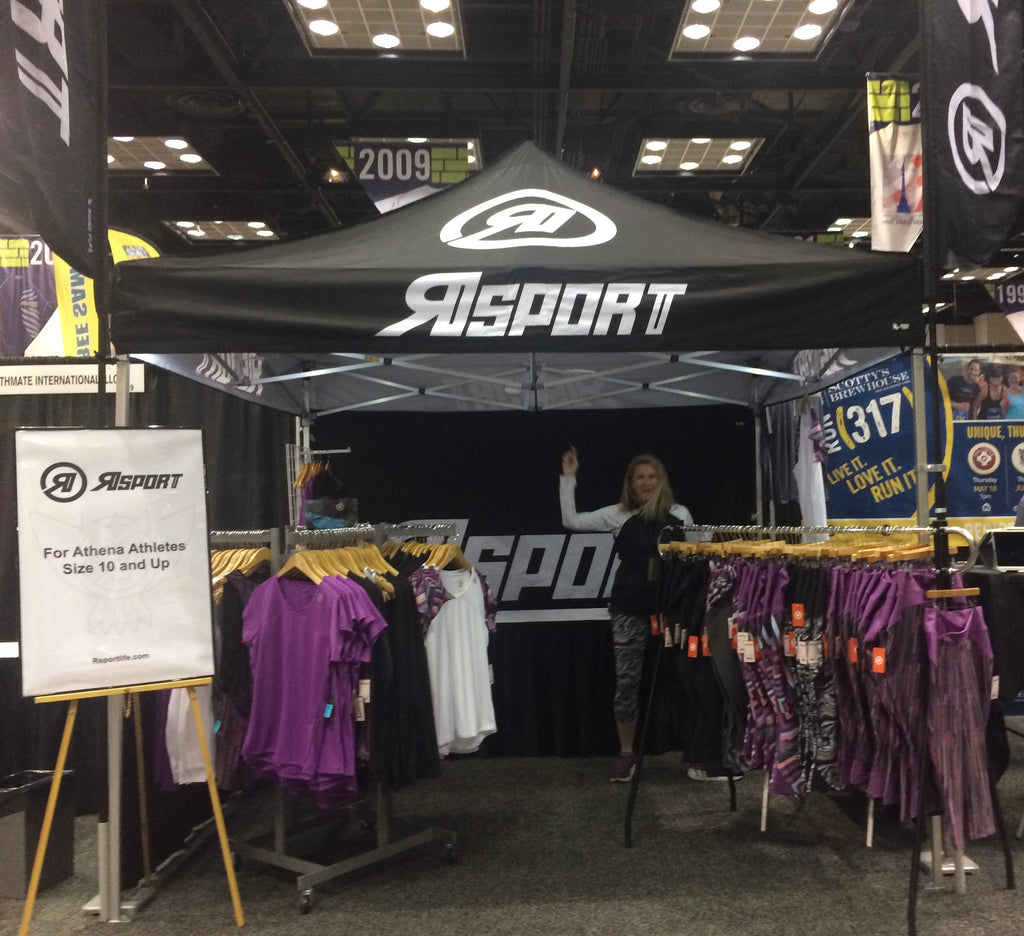 Rsport at One America 500 Festival Mini-Marathon, Indianapolis, IN
 After a roughly 16 hour car trip to the beautiful city of Indianapolis, we were greeted by some slightly different weather than we encountered in Clearwater some weeks before. Rain was on the docket for the whole time we planned to stay – but that didn't dampen our spirits one bit! Not only that, but we were wonderfully surprised by the turn out for both days at the Expo where we mixed and mingled with our favorite gals: our Athenas.
One thing is for sure, we will never grow tired of hearing each and every one of your stories. It's what drives our creativity and our motivation to keep developing and providing the Athena apparel you need to accomplish your mission, whatever that may be. Nothing will beat the feeling that fills us up when we describe what we are doing and why, to then be met with a huge hug from an Athena in return.
We met with women who had beat cancer with a vengeance and were getting back out there to accomplish their goals. We heard stories of managing serious diseases, like multiple sclerosis, with intense treatments and even that didn't keep the spirits of these women from getting out and doing what they love. Whether your story is similar to these, or it's as simple as finding your travel buddy to race events around the globe with you and inspire you to keep fit, every single story matters to us.
On a lighter note, we can't help but share a few of our favorite funny Athena quotes from women who stopped by our booth.
"I'm an hourglass shape. I've just got two more hours on the bottom."
"Sorry, we got stopped by pants!" (Stated by a women to her husband over the phone.)
So, keep finding us at events or even send us an email. We love nothing more than hearing from you. The only way we can get better, is by always getting feedback from you. Thank you to all the incredible Athenas out there, we love you.
 Also, check out our tent set up in this sweet video:
---