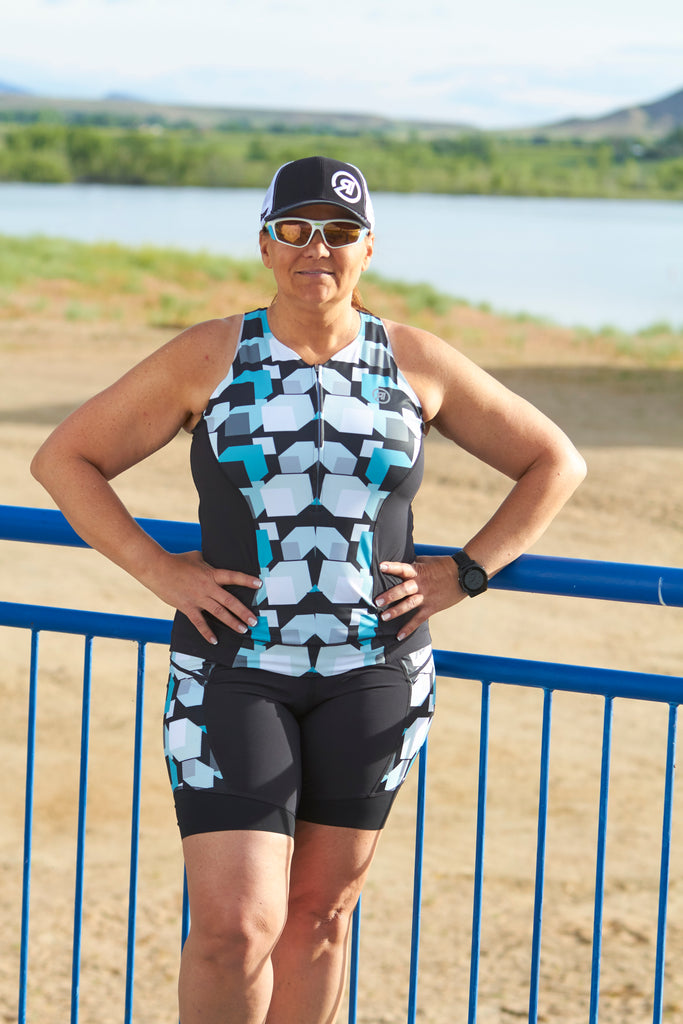 Ambassador Jamie Twedt and Her Road to Ironman Kona + CONTEST
What's triathlon's most iconic event bringing athletes together on the world stage? IRONMAN World Championship in Kailua-Kona, Hawai`i!
In honor of this epic event we're colladorating with Colorado based technical, performance apparel for Athena athletes at all levels - Rsport. As well as highlighting first timer IRONMAN Kona athlete - Jamie Twedt. GIVEAWAY starts Monday, October 9th 2017 and ends Sunday, October 15th 11:59 PM EST.
What could you and your friend win?
ROLL Recovery StretchMat ($49.99)
ROLL Recovery R3 ($26.99)
Rsport Tri Kit ($184)
Rsport Tights ($84)
How do you enter?
Follow @rollrecovery & @rsport on Instagram.
Like the image(s) that say "GIVEAWAY" on them.
Tag the friend that inspires you most to reach your training goals in the comments.
One set of winners (US only) will be contacted via Instagram DM (Direct Message) on Monday, October 16th 2017.
Meet Jamie Twedt
Hometown: Mitchell, SD
Currently Living: Thornton, CO
Birthday: January 3rd
Profession: Manager
How many years have you been in the triathlon world? 5
How many hours of training do you put in a week? 15 to 20
What's your favorite - swim, bike, run? Bike, it's just relaxing and I love the time outdoors.
What's your least favorite - swim, bike, run? Run, I don't enjoy running as much as I used to. I find it's harder for me so I don't find much joy in which makes it seem like a task versus being fun.
How many triathlons have you done? Too many to count, 3 full Ironmans, boulder twice and Cozumel once, boulder 2015 was my fastest at 15:28:27 all due to my run blowing up as I really wanted a sub 15L.
Is this your first IRONMAN Kona? Yes
What are you most excited for at IRONMAN Kona? Truly just enjoying the entire day in memory of my hero and sister who lost her battle to Ovarian Cancer on April 9th as I always raced for her and she got my medals. This will be my first Ironman race without her. I plan on just having a relaxed race day knowing my sister is sitting on my shoulder as my very special guardian angel and enjoying every second of this very special race.
What are you most worries about for IRONMAN Kona? This may sound odd but I really have no worries. It would have been the wind but I have ridden in crazy wind at Ironman Cozumel.
What's your recovery routine? Chocolate milk, stretching and I do like to use the ROLL Recovery R8 on my legs.
What's your (other) favorite recovery tool? My Normatec Recovery Boots. I put them on for 40 minutes about 4 to 5 times a week. Every weekend day after my long run and rides they go on. Best thing ever invented.
Benefits you find while using ROLL Recovery R8, R3, StretchMat? I only use the ROLL Recovery R8 but like my recovery boots it helps release the tension and lactic acid in my legs.
What's your favorite triathlon kit? My current favorite one I've raced in was my Borah Endurance House kit from the 2014 race season as the whole teams kit had a teal strip on both the top and bottoms to represent my sister and ovarian cancer.  And truly it's a very comfy race kit, and of course my new Rsport Triathlon kit!
Follow Jamie: Facebook
Save
---