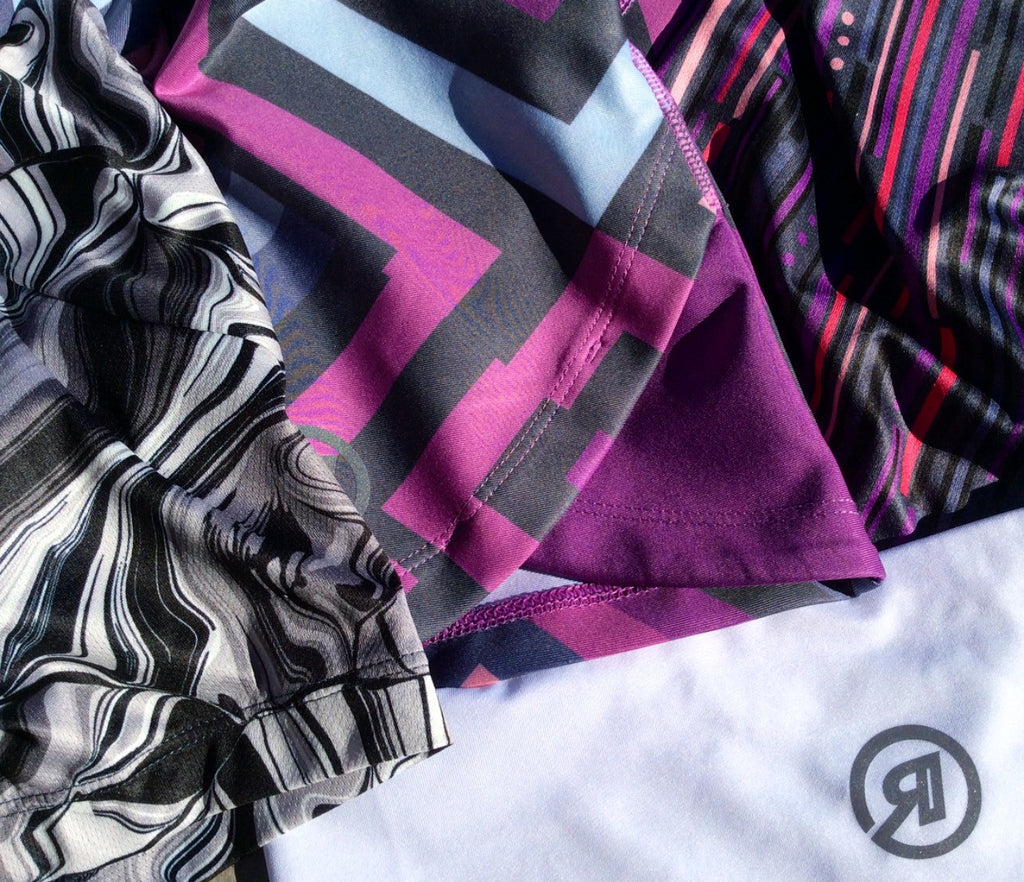 All About the Base
When it comes to creating athletic gear for the Athena, it all starts at the base. We know that fabrics are important to you not only because they are a reflection of your personality (finally, black isn't the only option!), but also you want your stuff to be functional, comfortable, and not see through.
I think most, if not all of us, have done the 'bend over' test in a dressing room, or at home to be sure our awesome leopard print underwear doesn't show through our athletic pants while we are doing our jam. Have you ever been shopping and while browsing through a rack of pants done what I like to call the 'finger-poking see-through stretch test?' We are certainly familiar with it. We've done all the above and more with our capris and they have passed with flying colors.
Speaking of colors, we know black is pretty great, and we definitely have black as an option for you. Its a nice basic and you can combine it with all your favorites you have at home, but come on, lets mix it up with some awesome patterns and colors! The old stigma that Athenas want to blend in with neutral colors is totally out. Rsport is offering bright, interesting, and colorful options for you so you can stand out and express the bold personality we know you have. 
The fabrics we use to build into our capris, tanks, shirts, and long sleeves are all designed to fill the gaps of performance, and style. You can read all about the technology behind our gear on the "Secret Sauce" page, but the bottom line is we want you to feel like you can sport the gear you've been wishing for and know that Rsport is for you. We've listened, we've created, and we will continue to listen and create as you are the most important part of what we do. 
We know we are getting you excited, so keep an eye out because information on pre-orders, and our official launch are coming soon! 
Stay awesome, Athenas.
---