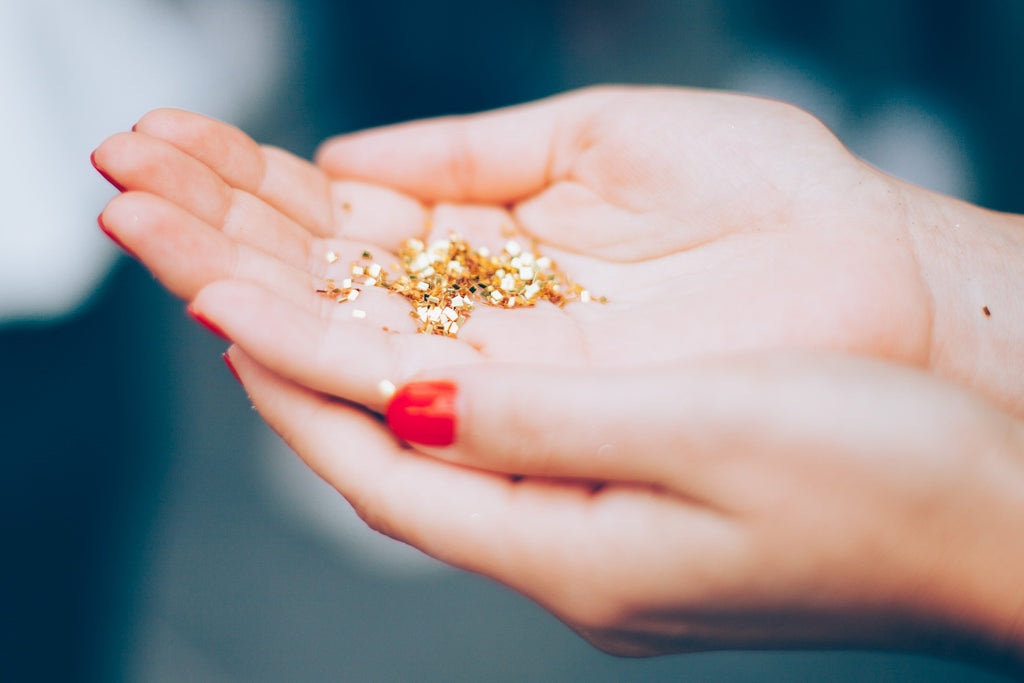 Accepting and Embracing Your Size
This is a topic that I think everyone can relate to. Whether you are an Athena athlete, a petite athlete or somewhere in the middle, at some point or another we all have doubted our worth because of our size. We live in a world of constant criticism and comparison so feeling like you are less than the ideal is totally normal. What I want to talk about is that moment whenever it may happen (or maybe it hasn't happened for you yet) when you learn to accept and embrace all that is you, including your size.
I have always been a bigger girl. I remember grade school was a huge challenge not only because I was taller than all the boys, but I was definitely "bigger boned" than the majority of the girls. I grew up in a close knit family where my brother and cousins and I spent a lot of time together. As if feeling like a bit of an outsider at school wasn't enough, often times I would find myself feeling like an outsider amongst my family. No joke, they are all blonde and I am a brunette, they were super skinny kids and I was big boned. I didn't get it. Why couldn't I just be like them? From an early age, I learned the hard lesson and bumpy road of self acceptance.
I put my body to work in ways I knew would put me at an advantage because of my size. I got involved in sports like swimming and softball. Swimming became an incredible source of power for me because I could use my strong body to propel me through the water faster than the other team members. Swimming through the water also made me feel like I was finally fast at something. As a bigger chick, I've never been the fastest at running, so being fast at something was a huge source of empowerment. In softball, I used my size and strength as a catcher and became one of the best in the league for several years catching some of the fastest pitches. Those days in junior high and high school were the beginnings of accepting my size for what it was and fully embracing it.
  As an adult athlete, I have bounced from one sport to the next trying to find my niche. For awhile it was spinning because I could feel the power I can create in a class like that. I still spin, but my mind wanted more from my body.  I moved on to try this new thing called crossfit in early 2012. Crossfit came into my life when I was struggling with accepting my body. The transition from being super active in college, to sitting at a desk for work most of the day encouraged my body to put on the weight in ways I'm not proud of. I knew that my frame was built in such a way that if I put my muscles to work, maybe I would end up looking like one of those crossfit chicks. Now, that didn't happen for a variety of reasons, but what I did learn in crossfit was that I was empowered again. I was the chick in the class that could back squat over 200lbs. My pride was back and I learned to love my larger frame once again.
Throughout my journey as an Athena athlete, one of the hardest realities is feeling like even when you're killing it at whatever sport you're participating in you feel a bit like an outsider because your clothes don't fit. I distinctly remember at a crossfit competition, when I was performing burpees almost every time I got up from the ground I needed to adjust my shirt (which had ridden up) and my pants (which had fallen down). Learning to accept and embrace your size when the industry simply doesn't is super hard. The coolest part about it though? It's changing and I am a part of that change. It's why I am passionate about Rsport and why I plan to make the most out of every interaction I have with a fellow Athena athlete who has walked her own journey of self acceptance. Being a part of Rsport where the mission speaks so true to me, is one of my proudest moments to date. I can't wait to see where it goes and the lives we impact by finally making the performance athletic wear Athena's have needed for too long.
What is your story of empowerment, acceptance and fully embracing your size? We would love to hear about it!
Blog by Nikki Morrison, CMO of Rsport.
Nikki in Crossfit (second from left)
---
3 comments